Thank you for your interest in employment with the Boston Foundation. The Foundation owes much of its success to the quality and good work of its employees and hopes that the working experience of each employee is engaging, congenial and rewarding.
Mission Statement
As Greater Boston's community foundation, the Boston Foundation devotes its resources to building and sustaining a vital, prosperous city and region, where justice and opportunity are extended to everyone. Through grantmaking, donor and funder partnerships and civic leadership work, we seek to address critical challenges, achieve high-impact philanthropy and serve as a hub and center for information, where ideas are shared, levers for change are identified, and common agendas for the future are developed.
Diversity Statement
The Boston Foundation believes that one of the great strengths of the Greater Boston community is the rich diversity of its residents in race, religion, national origin, ethnicity, sex, sexual orientation, gender identity, genetic information, age and physical abilities. The Foundation seeks to enhance and support that diversity, not only by its grant making, but also by adopting and implementing employment policies and practices designed to recognize and respond to such diversity.
The Boston Foundation is an Equal Opportunity Employer. We encourage applications from people with diverse backgrounds and experience.
Current Openings
Please select the title of any position to learn more about the position or to apply.
Professional Positions
Program Associate, Education & Health
Program Associate, Social Justice Ecology

Donor Relations Officer
Senior Finance Payables Coordinator
Director of Community Organizing, King Boston
Program Officer, Early Childhood
Senior Program/Marketing Associate, The Philanthropic Initiative

Director of Information Technology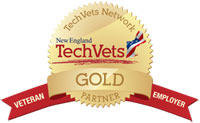 Applications are reviewed on a rolling basis so you are encouraged to apply as soon as possible. A position's posting remains on our website until it is filled.
Cover Letters are strongly encouraged.
The Boston Foundation does not accept non-solicited resumes or candidate submittals from search/recruiting agencies.
Please be advised that this online application service only is compatible with Chrome and Firefox browsers. We apologize for any inconvenience.
Employee Benefits
The Boston Foundation employee benefits program is an important part of an employee's total compensation package. The Foundation provides its employees with a rich benefit package. These benefits are reviewed regularly and are subject to change at the Foundation's discretion.
Professional Development
The Boston Foundation values the continuing growth of its employees. A variety of in-house professional development opportunities are made available each year to employees of the Boston Foundation. Recent topics and trainings have included time management, public speaking, communication styles, conflict management, emotional intelligence, personal finance, and implicit bias awareness training.