With a mission to strengthen the field of dance in Greater Boston, Next Steps for Boston Dance provides multi-layered support for Greater Boston's choreographers. This grant program aims to support Greater Boston choreographers creating original work in any dance genre and at any career level, post-college, to move forward and take a "next step" in their careers by providing artists with:
250 hours of rehearsal space over 18 months*;

6 consulting meetings with expert advisors in chosen areas of need and/or interest to the artist including artistic, organizational, technical, marketing and communication, or strategic/business planning;

$5,000 in implementation funds to create or complete a project or take a "next step" in work or career; and

A series of cohort meetings to connect choreographers, build relationships and allow for co-learning.
*Rehearsal Space Site Options
As a component of Next Steps, awardees will be able to select a rehearsal space venue within which to work over the 18-month grant period, paid for by the granting organizations. Next Steps welcomes the following studios/venues as site partners:
We will work to accommodate any awardees currently working in a space not listed above who wish to remain in their current or preferred space. We will gladly speak with the directors of the space to work out a partnership.
Eligibility Requirements and Funding Restrictions
To be eligible to apply, applicants must meet each of the following criteria. Applying artists must:
Be creating original work in any genre of dance;

Have choreographed and presented work for an audience in a public setting within the last 24 months. (The event could have been ticketed or free for a specific or general audience, but cannot have been work created or presented while the artist was an undergraduate or post-secondary student.);

Have a primary residence within the Boston Foundation's catchment area; and

NOT currently be enrolled in an undergraduate or post-secondary program in dance or a related field.
We will accept joint applications from artistic collaborators. Should you be considering completing a joint application, contact Ruth Birnberg at kN15jKujac9rvr4X8FE9Ikj5o12LAGEqG08mL0lqGTdAs2VhMvkSszToei6O7wxQjxo2zoANr4iikbyrBxd0NAinL+kDO4vSau/vDAP5KWGQJedPXqLqgTpIlybtcQN6RHZnvKPVwNRcVpL1Kb9g7qeUvQpdF4nBaiVwgjWJbmx9iHDCvz3TzpxohnOFgaOEbbK6uHI94CHMzp94Q7Prw0QQP6nbl3P6KM032Y/RLFk= first to discuss your application in advance of submitting.
PLEASE NOTE: Artists may apply both to the Next Steps for Boston Dance and Live Arts Boston grant programs and will be eligible to receive funding from both in the same grant cycle. Current Next Steps grantees are not eligible to apply to Next Steps in this cycle but may apply to Live Arts Boston. Current Live Arts Boston grantees may apply to Next Steps this year.
Timeline
Launch Date: September 7, 2017
Application Deadline: October 31, 2017
Decisions Anticipated: December 2017
Grant Period: Funds must be spent between January 1, 2018 and June 30, 2019.
Information Sessions
Want to learn more about the grant, what is needed to submit a good application, and what the first round of artists has learned? The Foundation and the Aliad Fund invite all interested applicants to learn more about Next Steps and ask questions at a series of upcoming information sessions. Logistical info and registration links are online. Please register at least 24 hours in advance of each session. Missed the Information Sessions? Click here to access the PowerPoint presentation with helpful program information and application tips.
Application Process
All applicants must complete the Next Steps application using Submittable software.
Submit an Application
Click the button below to submit your application.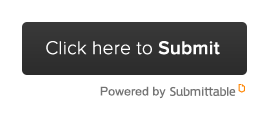 Questions?
Please attend one of the upcoming Information Sessions occurring between September 17th and September 27th (schedule can be found here). If your question is not answered in an Information Session, or if you are unable to attend, please email your question to Ruth Birnberg at kN15jKujac9rvr4X8FE9Ikj5o12LAGEqG08mL0lqGTdAs2VhMvkSszToei6O7wxQjxo2zoANr4iikbyrBxd0NAinL+kDO4vSau/vDAP5KWGQJedPXqLqgTpIlybtcQN6RHZnvKPVwNRcVpL1Kb9g7qeUvQpdF4nBaiVwgjWJbmx9iHDCvz3TzpxohnOFgaOEbbK6uHI94CHMzp94Q7Prw0QQP6nbl3P6KM032Y/RLFk=.
Meet the Current Grantees
Co-founder and Artistic Director of Jean Appolon Expressions (JAE), Jean Appolon is a choreographer and teacher based in Boston and Port-au-Prince, Haiti. JAE is a Haitian contemporary dance company that combines Modern technique and Haitian folkloric dance. With its dynamic repertoire and dancers from diverse backgrounds, JAE educates audiences about Haitian culture, traditions, history and current issues.Jean Appolon received his earliest training and performance opportunities in Port-au-Prince, and continued his dance education in the U.S, where he graduated with a B.A. from the Joffrey American Ballet School. He teaches regularly at The Dance Complex and the Boston Ballet, among others. In 2006, Appolon founded a free annual summer dance course in Port-au-Prince that serves young, aspiring Haitian dancers; his vision is to expand the summer course into a year-round program.
Rebecca McGowan and Jackie O'Riley
Rebecca McGowan and Jackie O'Riley are a duet specializing in old-style traditional Irish dance. Originally drawn to the grace, musicality and subtlety of older steps, they have been dancing and creating together for the past eight years. They have performed traditional and original work at the Catskills Irish Arts Week, the Institute of Musical Traditions and the Lowell Folk Festival, and are the recipients of the 2017 Next Steps grant for Boston-based choreographers through the Aliad Fund and the Boston Foundation. Independently, Jackie and Rebecca have both followed a long path of studying and spending time with masters in the tradition, including Patrick O'Dea, Michael Tubridy, Aidan Vaughn and Kieran Jordan.Both direct and teach unique, non-competitive Irish dance programs for youth and adults, and have been on the faculty of festival dance programs including MAD Week, the Augusta Heritage Center's Irish Arts Week and the CIAW.
Kat Nasti is the Director of Kat Nasti Dance and the Executive Director of Green Street Studios.She was a NYC-based dancer for many years and worked with Radio City Christmas Spectacular, American Dance Machine, Lisa Giobbi and Alyce Finwall, among others.Her choreographic work and teaching has been presented at venues across the East Coast.She holds an MFA from University of Wisconsin-Milwaukee and an MBA from Lehigh University, where she was a Graduate Teaching Fellow and President of the National Association of Women MBAs.
Growing up without the means for dance classes, McKersin overcame his troubled environment, persevered and became the dancer that he is today. With Ethnic-Haitian dance already in his vocabulary, he started building a bigger arsenal with Hip-Hop, Jazz and Tap. In college, he started trading work hours for classes and started studying ballet and modern intensively. Now, he is leading workshops throughout various parts of the country orientated towards social justice and, the roots of African American culture and movement. Out of his many projects and goals, his main and current project involves building up men in the inner city to become emotionally intelligent while being agents of social change within their community with the creation of a program called, Bridge 4 my Brothers.
Emily Beattie is a radical dance artist, performer and educator based in Somerville. Her current collaborations with media artists Cari Ann Shim Sham and Eric Gunther of all real machines, each explore the place of an embodied female experience in an overtechnologized world. Both projects are supported by New England Foundation for the Arts and The Boston Foundation. Her performance work for stage, site and screens have been shown by the Boston CyberArts Festival, the ICA Boston, Gloucester New Arts Festival, Design Boston, Ammerman Center for the Arts, the Waterfire Festival in Rhode Island, Los Angeles' Fowler Museum, experimental Pieter Performance Space, the Hammer Museum, UCLA's World Arts and Cultures/Dance department, New York's Spoke of the Hub performance space and Paul W. Zuccaire Gallery | Staller Center for the Arts, and internationally in Quito Ecuador and Kyoto, Japan for the Kyoto Renku Festival. Emily is grateful to have completed national tours with David Rousseve/Reality and Lionel Popkin Dance Project. She holds a BFA from the Boston Conservatory and an MFA from UCLA's World Arts and Cultures/Dance.
Performer, choreographer and fiber artist Alexander Davis is a graduate of Keene State College where he received a B.A. in English: Writing, and a B.A. in Theatre and Dance: Choreography and Performance under the mentorship of William Seigh. Alex is currently a company member at Urbanity Dance (Best of Boston 2015), as well as a performer with Ryan Landry's Gold Dust Orphans (Best of Boston 2016). Alex is also a passionate arts administrator, a published memoirist, a sexual consent educator and an okay comedian. He is currently knitting a wedding dress. For more information and upcoming performances please visit www.alexanderdavis.dance. @SayAnythingAlex.
Peter DiMuro is a performer, choreographer, director, teacher, facilitator and arts engager, touring and teaching internationally. His creative umbrella is Peter DiMuro/Public Displays of Motion, a company currently focusing on large spectacles and miniature-scaled occurrences of dance/theatre. The company is a resident artist at the Boston Center for the Arts, and Peter was a recent recipient of the Boston Dance Alliance's Rehearsal and Retreat Fellowship.Current creative projects include a revival of "Gumdrops and the Funny Uncle," which looks at multiple definitions of family in an alternative to a holiday Nutcracker experience, with an intergenerational cast of professionals and LGTBQ community members combined, and continuing to serve as the Executive Director of The Dance Complex in Cambridge.Originally from Round Lake, Ill., he is the youngest of three children, the son of the Chief of Police (Dad) and a machinist/gal Friday (Mom). He has a niece named for the Crayola crayon, Sienna.