Charters and Politics | City of Ideas
Posted 10/16/2013 by Paul S. Grogan
The event was a ribbon cutting for a new playspace and outdoor classroom at Higginson-Lewis, the 88th and final schoolyard in the city of Boston to be redeveloped by the Boston Schoolyards Initiative.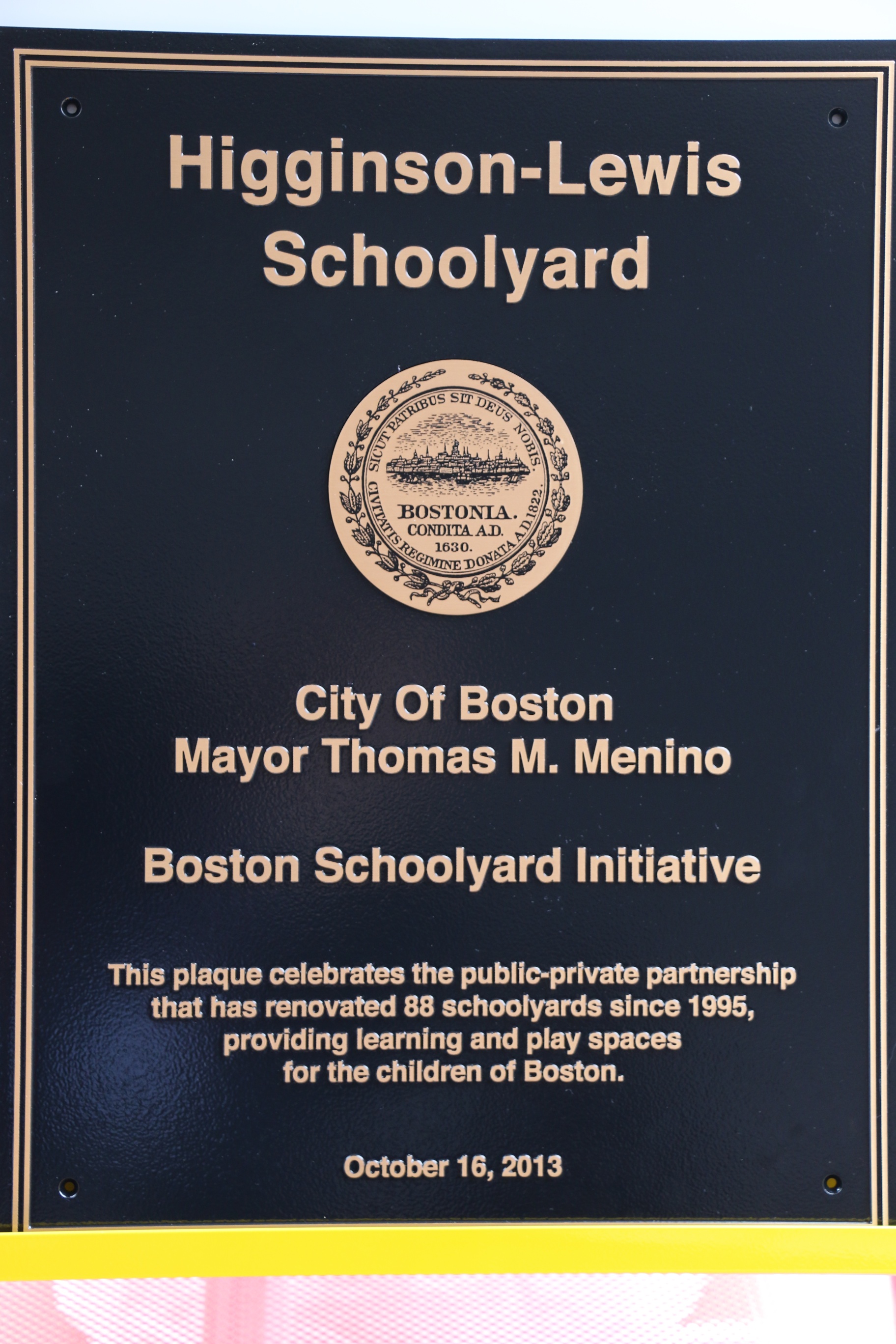 Renovating schoolyards, it turns out, is hardly child's play – it took Mayor Menino, the Boston Public Schools, and city and foundation partners 18 years and more than $20 million to transform every feasible elementary and K-8 schoolyard in Boston. But you'd be hard-pressed to find someone who thinks it wasn't worth the investment.
Today's event captured so much of what has made this initiative so special. More than 100 people – almost all of whom played a significant role in making the Boston Schoolyards Initiative a success – gathered alongside third-graders from the Higginson-Lewis to dedicate the new space. What was once a cracked asphalt lot is today a state-of-the-art playspace, with climbing walls, new equipment, basketball, and more, all built with safety and fun in mind.
Boston Schoolyards Initiative Executive Director Myrna Johnson needed nearly ten minutes to thank all those whose cooperation was needed to make it possible. City leaders, school leaders, principals, teachers, and as many as 50 funding partners who made a commitment to seeing the Mayor's vision for new schoolyards turned into a reality.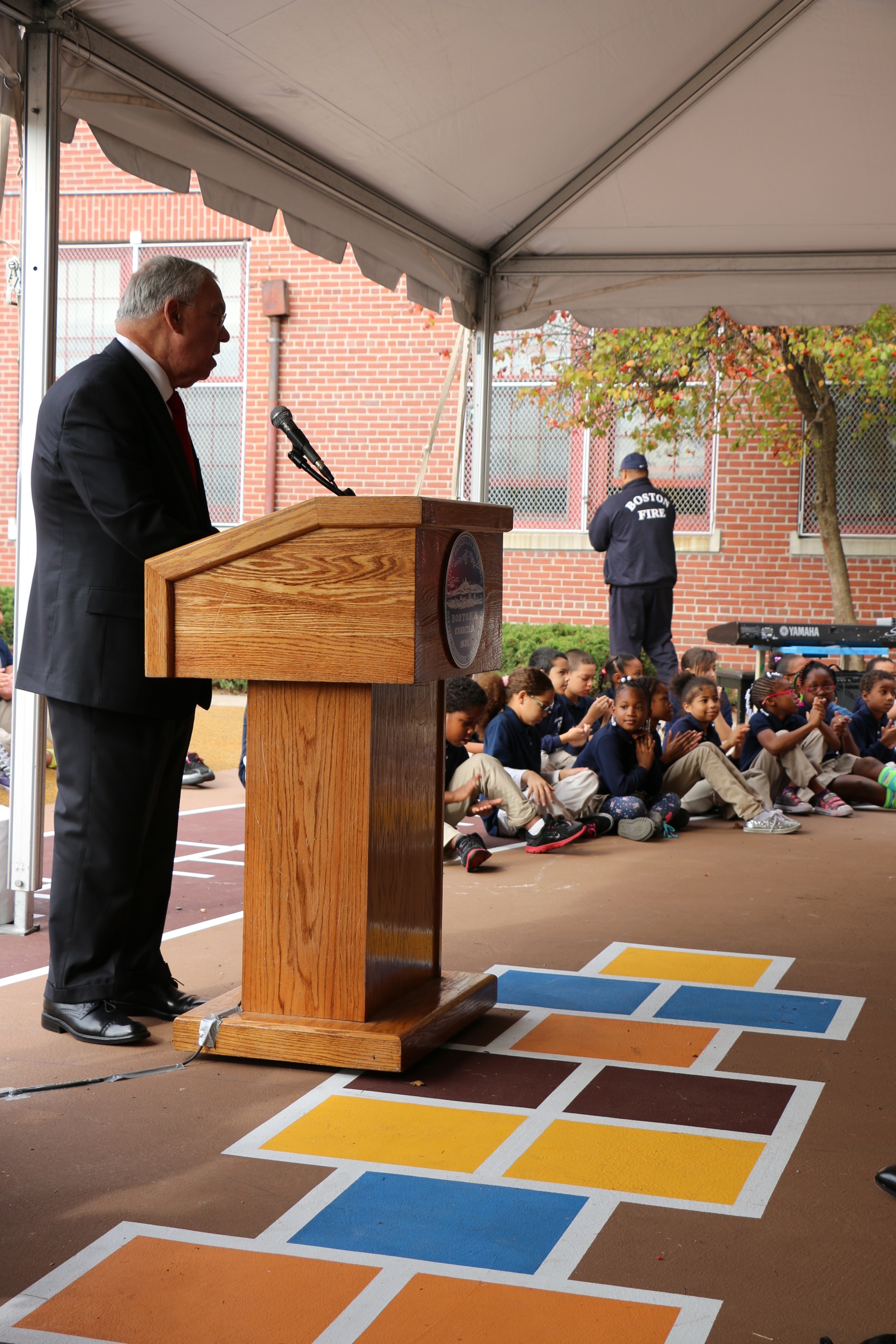 But reality is far more than just 130 acres of Boston school lots transformed. It's a curriculum shift that has gone with it. New partners, nonprofits like Playworks (which the Boston Foundation is proud to fund) have helped create safe and inclusive physical activities programs.
And at 32 of the schools, the playground has been redeveloped alongside an innovative urban outdoor classroom, which gives students an unparalleled opportunity to connect with nature, explore and learn in a green setting right outside the schoolhouse door.
The Boston Foundation is proud to have been there at the beginning for the Boston Schoolyard Initiative, hosting the Boston Schoolyard Funders Collaborative in its early days. But we were just one piece of a much larger lesson.
At a time when it's easy to find examples of discord – Boston's schoolyards stand as a poignant example that when we come together, we can turn an idea into a transformative project.
It turns out the power of cooperation isn't just something you learn in school.
Posted in