Out of the Blue_My Life My Choice | City of Ideas
Posted 03/12/2013 by Paul S. Grogan
In short, each year our hardworking staff gets to nominate nonprofits they feel deserve recognition for their great work. To date, 36 nonprofits have received Out of the Blue grants – and it's a list of some of Greater Boston's most innovative and exemplary organizations. (You can see the full list here on TBF.org.)

What makes the program special is not just that I got to call a nonprofit Executive Director in the middle of an average workday and tell them they had just received a $50,000 grant they didn't expect - although it was a call I had no trouble making. It's also a chance for the staff at the Boston Foundation, in all our departments, to highlight the work of organizations they feel are making a difference in Greater Boston.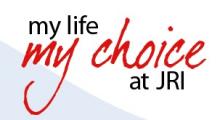 This year's winner, My Life My Choice, a project of the Justice Resource Institute (JRI), is a small organization working in a critical area – protecting girls in Boston and beyond from falling into the commercial sex trafficking industry. It's a problem that has gotten its share of media attention on a global scale, but My Life My Choice at JRI works at the ground level, providing mentoring, youth service worker training, and other programs designed to protect those who are at-risk or have fallen prey to sex traffickers.

It's a critical project, and well-known to those in our program department, which oversees our regular grantmaking work. But MLMC was nominated for an award not by someone in program, but by another TBF staff member, who like so many of our staff, volunteers and stays active in the community in their off hours, as well. Being able to bring a level of openness and opportunity to include all of our staff in the Out of the Blue process, to highlight the important work that organizations across Greater Boston are doing, whether or not they fit our current initiatives, and yes, the chance to pick up the phone and make someone's day with an unexpected, unsolicited check – all these help make the Out of the Blue program a great part of the Foundation's work.

So I'll leave you with a challenge. Maybe it's time to make your own Out of the Blue grant. Is there a nonprofit organization out there that you admire, but maybe haven't had the chance to support? (If you need inspiration – check out the list of 680 (and growing) nonprofits across Massachusetts listed on our Giving Common website, where you can get in depth information on programs, finances, governance and donate on the spot.)

Find them online, call them up, or just drop a check in the mail. Make the amount whatever feels right to you – and donate. Any Executive Director can tell you that the unexpected gift is always welcome, and of course, it's money that goes to help solve some of our most pressing problems.

Tell them you just felt like doing something Out of the Blue.
Posted in