Click here if you cannot see the content of this newsletter.
Philanthropy Checklist for the Year Ahead
While 2017 is still young, tackle your philanthropic to-do list! Here are some action items to begin or revisit.
Learn about issues and opportunities for giving.

Create a charitable plan.

Plan for your legacy.

Plan for involving the next generation.

Utilize Donor Services at the Boston Foundation!
---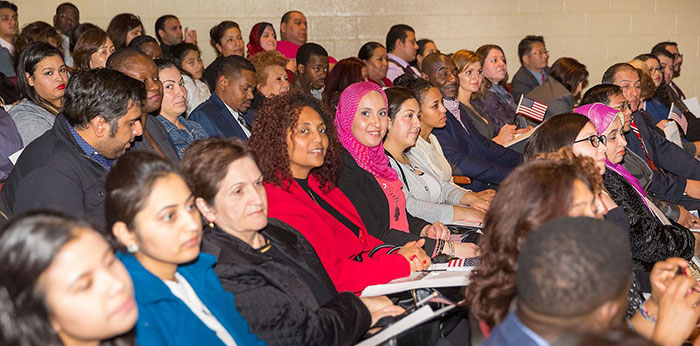 Funding Urgent Priorities
In light of post-election tensions over immigration and animosity directed at immigrants to the United States and members of the LGBTQ community, the Boston Foundation announced four urgent funding distributions through its Open Door Grants program in late 2016.
The recipients of these grants of $25,000 each are:
CAIR-MA, a chapter of the nation's largest Muslim civil rights and advocacy organization

Irish International Immigration Center, which assists immigrants from more than 120 countries as they integrate into American society

Massachusetts Immigrant and Refugee Advocacy Coalition, which undertakes legislative and policy advocacy and organizational support

Silver Lining Mentoring, a life skills and mentorship program including special support for LGBTQ teens
Boston Foundation Vice President for Programs Orlando Watkins said, "We at the Boston Foundation felt very strongly that the current negative climate ... warranted additional support to these deserving organizations that protect, serve and help new residents of the United States and other marginalized groups acclimate and feel welcome." In a Boston Foundation statement on January 30, 2017, President and CEO Paul Grogan reiterated, "In a very real sense, the Boston Foundation and other community foundations across America were created to support immigrants, and that has been a large part of our mission since 1915. ... Now we are considering other investments in this important work. As a community, we must stand together in this time of uncertainty to voice our deep concern and reaffirm our values."

---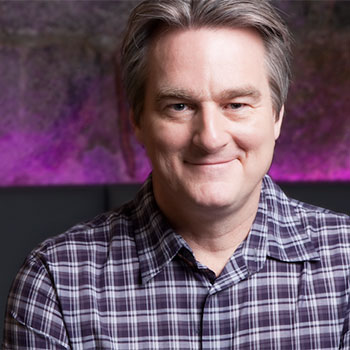 Homelessness on the Radar
AUTHOR TRACY KIDDER AND ENTREPRENEUR PAUL ENGLISH AT THE BOSTON FOUNDATION
Tracy Kidder wrote the bestselling book A Truck Full of Money about Paul English's business success and evolution as a philanthropist. The two sat down to conversation one evening at the Boston Foundation offices and answered questions from guests. English made the titular "truck full of money" by starting and then selling Kayak online travel service. He has brought his intensity and ambition to causes dear to him, but also shares his learning about philanthropy in general. "It's more fulfilling to the soul to make an impact than to make money," English says.

The focus of his giving and involvement is in fighting homelessness and helping the people of Haiti gain economic strength. He advocates for giving both internationally and locally. He says, "If you treat and help one person in Haiti, you then are also—by extension—treating and helping a family, a village and a whole community. This is very true in Haiti, where one can see and feel it, but I know it's also true here in Boston." See below for upcoming events related to expanding understanding of homelessness.
---
UPCOMING EVENTS
Fundraiser


The Winter Walk


February 12, 2017, 9:00 – 11:00 a.m.
Location: Copley Square, Boston
Join Boston Foundation staffers, donors, Paul English and others, snow or shine, for a two-mile walk followed by a community breakfast. All funds benefit five partner organizations: Boston Health Care for the Homeless Program, Pine Street Inn, Bridge Over Troubled Waters, Brookview House and Y2Y. Register via The Winter Walk.

Understanding Boston Forum




The Growing Challenge of Family Homelessness: Homeless Assistance for Families in Massachusetts Trends in Use FY2008-2016


February 23, 2017, 8:30 - 10:30 a.m.
Location: The Boston Foundation, 75 Arlington Street, 10th Floor, Boston
The Boston Foundation will be releasing the first report analyzing family homelessness and homeless shelters using the Commonwealth of Massachusetts' internal data.

Philanthropic Workshop




Impact Investing 2.0


March 3, 2017, 11:30 a.m.
Location: The Boston Foundation, 75 Arlington Street, 10th Floor, Boston
This workshop covers the field of impact investing, a new way of deploying capital to address social problems, and provides donors with tools and resources to deepen their philanthropic impact. RSVP to vivian.foung@tbf.org.

See all upcoming events and the latest news from the Boston Foundation.
UNDERSTANDING BOSTON Forums and Reports
Watch videos, view photos and download reports and presentations from past forums.
---
Follow the Boston Foundation on FACEBOOK, TWITTER, FLICKR, YOUTUBE and LINKED IN.